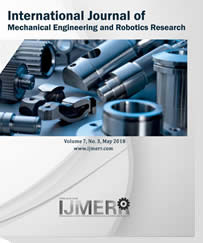 International Journal of Mechanical Engineering and Robotics Research. IJMERR is a scholarly peer-reviewed international scientific journal published bimonthly, focusing on theories, systems, methods, algorithms and applications in communications. It provide a high profile, leading edge forum for academic researchers, industrial professionals, engineers, consultants, managers, educators and policy makers working in the field to contribute and disseminate innovative new work on Mechanical Engineering and Robotics Research. All papers will be blind reviewed and accepted papers will be published bimonthly, which is available online (open access) and in printed version.
Recently Published Papers
Utilization of SCARA Robots in the Assembly of Electrical Contacts
Mikulas Hajduk, Jan Semjon, and Jozef Varga
The article deals with increasing production assembly of two types of electrical contacts. Currently, use of manual assembly is insufficient, since production increases up to twofold. The solution is to deploy SCARA robot with the task of not only individual parts inserted into the mounting nests, but the assembled contact subscribe afterwards. The article proposed two similar solutions, which vary by time the autonomous operation of 3 or 5 hours...[Read more]
ISSN: 2278-0149
Editor-in-Chief: Dr. Bao Yang, University of Maryland
Associate Editor: Prof. B.V. Appa Rao, Andhra University; Prof. Ian McAndrew, Embry Riddle Aeronautical University, UK
Managing Editor: Murali Krishna. B
DOI: 10.18178/ijmerr
Abstracting/Indexing: Index Corpernicus, ProQuest, UDL, Google Scholar, Open J-Gate, Scopus (since 2016) etc.
E-mail questions to IJMERR Editorial Office.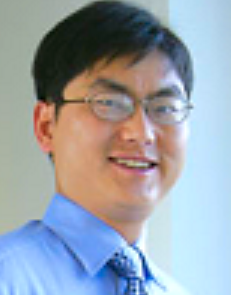 Dr. Bao Yang
Associate Professor, Micro/Nanoscale Heat Transfer and Energy Conversion Lab
Department of Mechanical Engineering, University of Maryland







International Journal of Mechanical Engineering and Robotics Research
E-mail:
ijmerr@ejournal.net