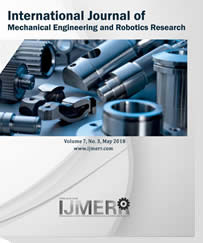 International Journal of Mechanical Engineering and Robotics Research. IJMERR is a scholarly peer-reviewed international scientific journal published bimonthly, focusing on theories, systems, methods, algorithms and applications in mechanical engineering and robotics. It provides a high profile, leading edge forum for academic researchers, industrial professionals, engineers, consultants, managers, educators and policy makers working in the field to contribute and disseminate innovative new work on Mechanical Engineering and Robotics Research. All papers will be blind reviewed and accepted papers will be published bimonthly, which is available online (open access) and in printed version.
Recently Published Papers
The Development and the Wearability Assessment of Cliff: An Automatized Zipper
Mohamad Zairi Baharom, Frank Delbressine, Marina Toeters, and Loe Feijs
Cliff is a project which aims to develop an automatized zipper for the zipping and unzipping process. It is a response to the struggle by the elderly, people with physical disabilities and, ladies who have problems zipping back-zipper dresses. An iterative research through design approach was applied [1] to develop a working mechanism and prototype of Cliff. In order to assess the general comfort level of Cliff, the Comfort Rating Scales (CRS) method has been used....[Read more]
ISSN: 2278-0149
Editor-in-Chief: Dr. Bao Yang, University of Maryland
Associate Editor: Prof. B.V. Appa Rao, Andhra University; Prof. Ian McAndrew, Embry Riddle Aeronautical University, UK
Managing Editor: Murali Krishna. B
DOI: 10.18178/ijmerr
Abstracting/Indexing: Index Corpernicus, ProQuest, UDL, Google Scholar, Open J-Gate, Scopus (since 2016) etc.
E-mail questions to IJMERR Editorial Office.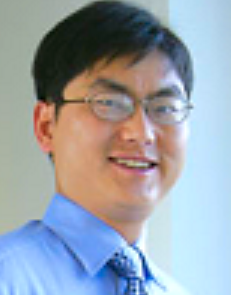 Dr. Bao Yang
Associate Professor, Micro/Nanoscale Heat Transfer and Energy Conversion Lab
Department of Mechanical Engineering, University of Maryland






International Journal of Mechanical Engineering and Robotics Research
E-mail:
ijmerr@ejournal.net