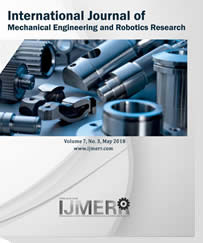 International Journal of Mechanical Engineering and Robotics Research. IJMERR is a scholarly peer-reviewed international scientific journal published bimonthly, focusing on theories, systems, methods, algorithms and applications in mechanical engineering and robotics. It provides a high profile, leading edge forum for academic researchers, industrial professionals, engineers, consultants, managers, educators and policy makers working in the field to contribute and disseminate innovative new work on Mechanical Engineering and Robotics Research. All papers will be blind reviewed and accepted papers will be published bimonthly, which is available online (open access) and in printed version.
Recently Published Papers
Designing a Flexible Grasp Tool and Associated Grasping Strategies for Handling Multiple Meat Products in an Industrial Setting
Troels B. Jørgensen, Norbert Krüger, Mads M. Pedersen, Niels W. Hansen, and Bo R. Hansen
University of Southern Denmark, Denmark
In this paper, we present a suction cup based gripper tool for grasping different cuts of meat. The tool is attached to a 6DOF robot arm in order to test different grasp strategies. The task of grasping pork bellies is difficult since the objects are highly flexible. Due to the deformations, an airtight connection can form between the meat and the object below it.....[Read more]
ISSN: 2278-0149
Editor-in-Chief: Dr. Bao Yang, University of Maryland
Associate Editor: Prof. B.V. Appa Rao, Andhra University; Prof. Ian McAndrew, Capitol Technology University, USA
Managing Editor: Murali Krishna. B
DOI: 10.18178/ijmerr
Abstracting/Indexing: Scopus (since 2016), ProQuest, UDL, Google Scholar, Open J-Gate, etc.
E-mail questions to IJMERR Editorial Office.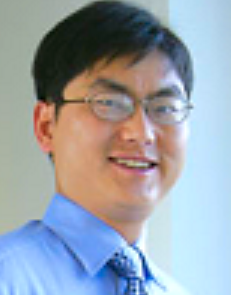 Dr. Bao Yang
Associate Professor, Micro/Nanoscale Heat Transfer and Energy Conversion Lab
Department of Mechanical Engineering, University of Maryland





International Journal of Mechanical Engineering and Robotics Research
E-mail:
ijmerr@ejournal.net